.
.
.
.
.
.
.
.
.
.
.
.
.
.
.
.
.
.
.
.
Chairmans Update:
.
.
.
.
.
Here we are again. A new season will soon be upon us.
Already fitness training is taking place in the rural atmosphere of Stewart Park. Thanks to Michael Shea and Tom Lawson. Are you taking advantage of this? Do you need to?
Well done to everyone who took part in the Summer League. We finished midway in 5th position. Thanks, again, to Michael Shea for his organisation.
On the financial side, can I ask all members to settle any
.
England Hockey:
Sports agreed on way forward for artificial pitches
New guidance drawn up by four sports bodies will ensure the right surfaces are installed in the right places, delivering maximum value for investment in pitches.
The last decade has seen an explosion in the number and type of artificial pitches. But, with some surfaces only suitable for certain sports, some of these pitches did not have the most appropriate surface to meet the needs of local sporting communities.
The national governing bodies of hockey, football, rugby union and rugby league (The England
.
Website:
As most of you are all aware Wilton Hockey Club have a new website. The site has been setup, complete with free photo gallery, video uploads, a club forum and a stream of constantly updated features.
For us to get the best use of the website, I am asking all those WHC Members who

On the Saturday morning a friendly game against Whitby

The training will be held at Stewarts Park, every Wednesday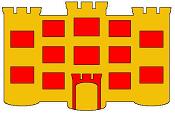 .
.
.
.
.
.
.
.
.
.
.
.
.
Female Player
of the Month:
Kate Hollywood
Wilton Hockey Club
Pre-season Newsletter


Club Chairman: Peter Lawson.

.

outstanding debts before we start and to be ready to make arrangements for this coming season. As you all know, we are non-profit making and ALL our funds cover our outgoings - just!

Thanks to everyone taking part in the, now, annual sponsored hike. The funds raised were a real lifeline for us last season and I'm sure the Handicapped Fellowship were grateful too. This year's charity is Zoe's Place, the children's hospice. Thanks again Michael Shea and all helpers.

I'm sure everyone is hoping to build on last season. Our first team had a strong second half to the season. Let's hope we can build on this. Our seconds had a hard season but, to their credit, continued to battle right to the last game.

.

.

.

Hockey Board, Football Association, Football Foundation Rugby Football Union, Rugby Football League, Sport England) have all committed to using the new guidance for selecting the most appropriate artificial grass pitch.

Sport England is recommending that all planners, schools, universities, clubs and local authorities that are considering installing an artificial grass pitch also follow the new guidance.

The guidance document sets out which types of artificial pitch are appropriate for each of the four sports – and at what level.

A simple four-step guide explains how to select the right type of artificial grass pitch to meet local demand.

Minister for Sport and the Olympics Hugh Robertson said:

.

.

.

.

have not already done so to please sign up now!

Please can you help pass the word around to friends and family, who can also join as Club Supporters.

The more activity on the website we have, the higher ranked we will become within Pitchero the more publicity the site will get which will hopefully lead to attracting new players/members.

.

.

.

Hockey Club has been organised before a day and night out in Whitby. On the Sunday morning, it's time to put on the walking boots again, setting off from the campsite in Whitby, the walkers will follow the Cleveland Way to Saltburn.

All the proceeds raised by the walk will be split 50/50 between Wilton HC and Zoe's Place, Baby Hospice.

.

.

.

.

.

.

.

.

.

.

They should have a better season in Division 4 with another season together.

The Indoor Team have a lot to live up to after winning the Plate Competition last season. Well worth coming to support if you're not playing.

Thanks in advance to our umpires and non-playing members - they show a true club spirit which has long been a strength of Wilton Hockey Club.

Finally, good luck to all, stay injury free and enjoy!

P.S. More thanks to Johnny Couhig and Peter Brewer for all things electronic!

.

.

.

.

.

"Getting as many people as possible to give sport a try is one of my top priorities so it's important that new facilities are multi-use and accessible. As a keen hockey player and a fan of football and rugby I'm pleased to see them all working together to ensure that, where appropriate, artificial pitches are more versatile."

Sport England's Chair, Richard Lewis, said:

"Sport is at its strongest when partners tackle issues jointly. This guidance will help our stakeholders to make the right choice for their local sporting community when investing in artificial grass pitches."

.

.

.

.

.

.

.

.

We would also like to encourage ALL Members to use the Club Forums that are available.

The site is constantly been updated and all views, comment are welcome on how the site can be improved. Currently I am in talks with a Sport Equipment Shop to design an online Wilton Hockey Club SHOP

Please visit the site and get signed up today!!

.

.

.

If you wish to join us on the walk, please contact Michael Shea who will provide you with more details and a sponsor form.

.

.

.

Couhig.J 8

Cook.P 4
Walkover 3
Barclay.M 1
Brewer.P 1
Havelock.M 1
Lawson.T 1
Teasdale.J 1
Walton.R 1


TOTAL: 21